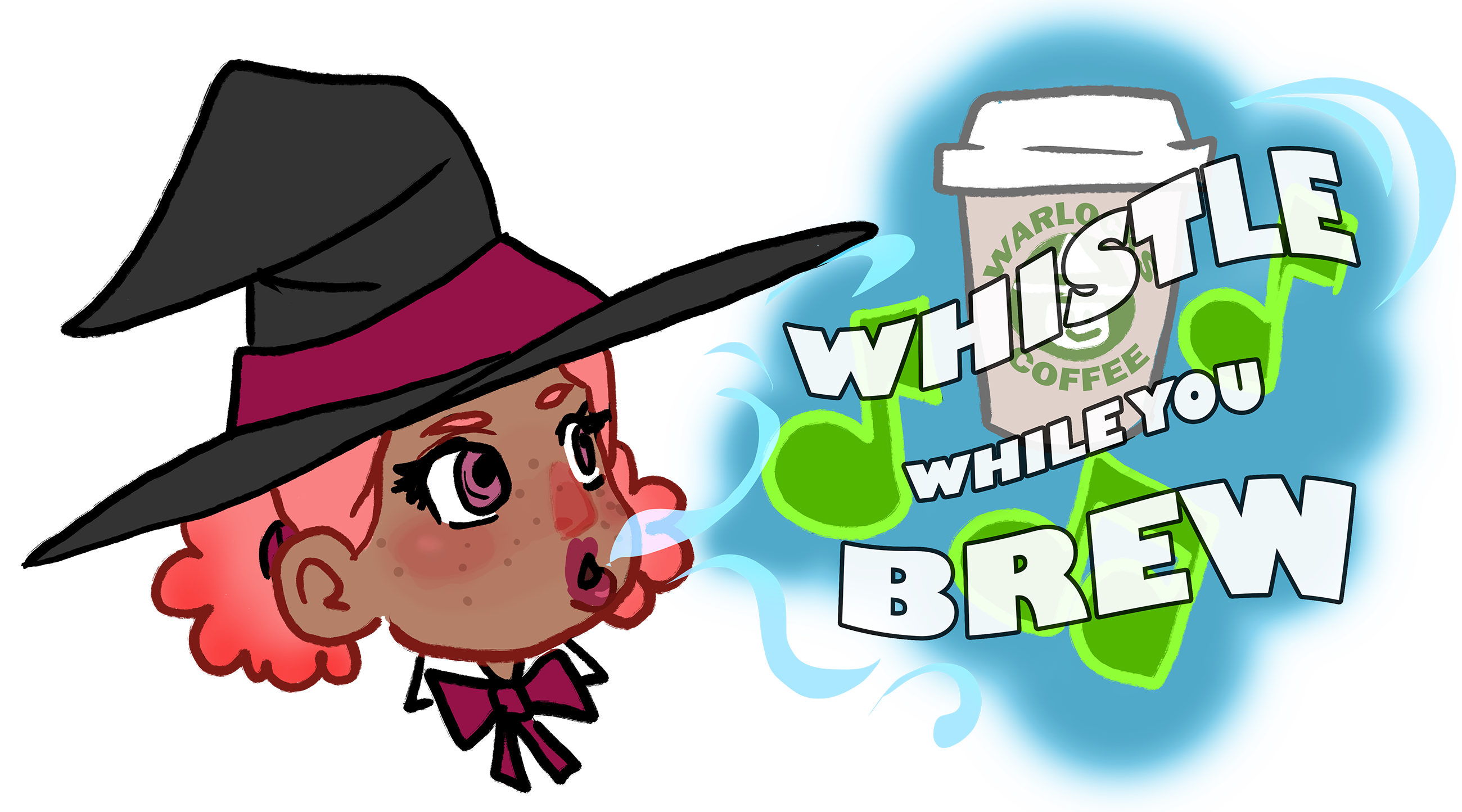 Whistle While You Brew
A downloadable thing for Android
Whistle While You Brew is a game for all those people who need to make noise in order to focus. This virtual reality game puts the player in the shoes of a barista in a magical coffee house. This particular location has a steady stream of customers who want their coffee or tea as quickly as possible. Being a place of magic, the player is not allowed to use your hands to get the orders to their caffeine deprived patrons. Instead, the player must whistle, hum, or sing specific notes in order to pick up and deliver the appropriate order to their customers.
More experience than full featured game, this demo was built to explore the use of user generated music as an input and seeks to challenge the notion that no one would want to sing at their phone in public. Sometimes we just need a reason to be a bit loud.
Install instructions
This is a development build of the game. It can be installed and played on any android device that hits its requirements (4.2+), but the device _must_ allow installing from unknown sources.
Here is one guide that instructs on how to turn on this capability:
http://www.androidcentral.com/allow-app-installs-unknown-sources
Once you have toggled this on, navigating to the project URL should automatically download and install the game on a phone.
I would recommend turning off the unknown sources after installation, if your version of Android does not automatically do so.